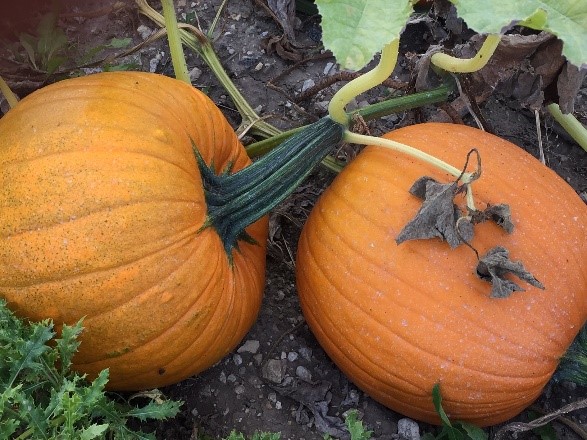 Happy Autumn!
Are you missing a nice lime green, folding, outdoor chair and a green coffee mug?  They are both in the waystation waiting for you to claim them.
CWS Hygiene Kits
We are in the midst of assembling 50 hygiene kits for Church World Service. CWS distributes hygiene kits, school kits, and storm clean-up kits whenever people are out of their homes in the midst of a disaster. Only a few more items are needed for our 50 kits. Please see the sheet in worship tomorrow to sign up for them. If you are bringing in items, it would be helpful to have them by next Sunday, October 1.  Thank you. Kits will be assembled early in October.
Contributions for University of Houston College of Pharmacy Students
In the wake of recent hurricanes, we are not only assembling CWS hygiene kits, we are also making a monetary contribution for pharmacy students at the University of Houston College of Pharmacy. We were made aware of this need by Jaelyn Cook who is a third year student at UIC College of Pharmacy at Rockford. UIC College of Pharmacy at Rockford is spearheading a collection for pharmacy students in need at their sister school in Houston. Make sure your envelope or check is marked for pharmacy students and make your check out to Mayfield. We will send one check to them in a couple of weeks.
Flower Power Fall Bulbs
The time to order fall bulbs is coming to a close. There is order information at church and Dawn can answer any questions you have. Remember that 50% of the proceeds from this sale will come back to Mayfield.
Upcoming Events
October 1 – World Communion Sunday
October 8 – Healing Beats Drumming Circle at Hospice Office, 3:00 pm
October 11 – Church Council Meeting at 6:00 pm
October 12 – Mayfield Fellowship Meeting
October 15 – 167th Anniversary Celebration at Mayfield – worship to be following by a celebratory meal.  Details to follow.
October 22 – Fall Pancake Breakfast – 6:30 – 11:00 am.  Many hands will be needed for various breakfast jobs.  Are there friends and neighbors you can invite to join us for a delicious meal that day?
November 5 – Memorial Sunday
Choir practices on Thursday evenings. See or ask Jen for further details.
SAVE ALL PLASTIC BOTTLE CAPS PLEASE
We have just started to save plastic caps:  any plastic cap from pill bottles, soda, tea, or water bottles, laundry detergent, shampoo, peanut butter, mayonnaise, salad dressing, and many others. Our goal is to collect 800 pounds of plastic bottle caps. There is a company in Indiana that turns plastic caps into beautiful benches, 400 pounds of caps per bench. Our plan over the next couple of years is to have two such benches made for the area of the Monarch Waystation. All bottle caps should be rinsed out and clean. If you get them to church, we will begin to weigh them and store them. Recruit members of your family, your 4H group, your school, your card club, your book club, recruit everyone you know to join us in this colorful and fun collection.