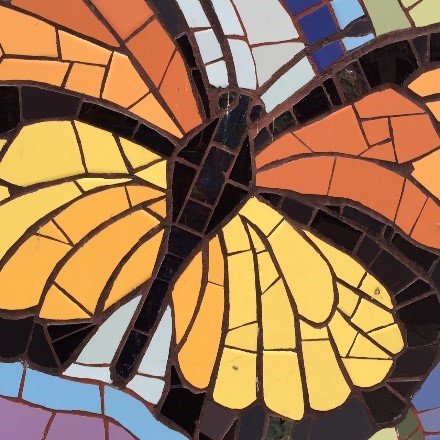 Our Sunday School children and helpers will host the third annual Mayfield Monarch Car Wash this Sunday, June 25, 2017 in and around our Fellowship Time. Fill the parking lot with vehicles from your garage and driveway. A freewill offering will be taken. All proceeds from the car wash will be used to purchase yards and yards of fresh mulch for the Monarch Waystation.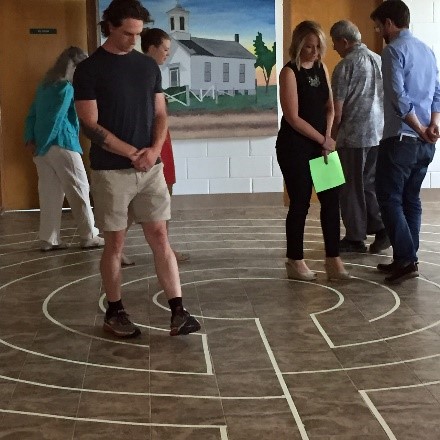 Mayfield now has a labyrinth taped to the floor of our lower level. The tool for dispensing the tape was created by John C and Roger. Roger and Becky laid the labyrinth out for us several weeks ago. This ancient prayer and meditation path is available for your walking whenever the building is open. More labyrinth information will be coming later in the summer.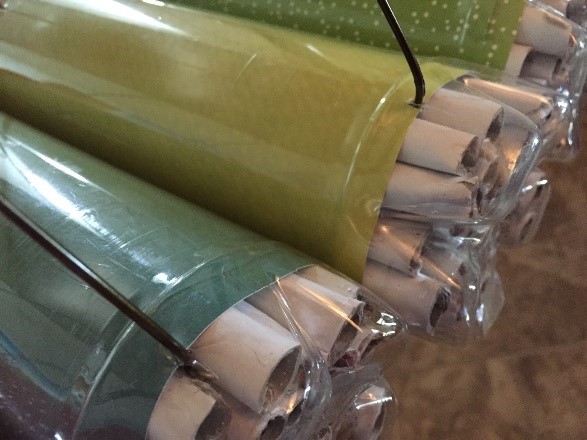 This year's Father's Day gift for members and friends of the congregation is a pollinator tube to hang outside in your yard or garden. Please pick one up as part of our expanding efforts to support pollinators who fill an essential role in the food chain.  These tubes are crafted from a variety of recycled materials. Thank you Dawn, John, Peggy, and JT for your leadership with our children in the construction of the tubes.
Late June and July Mission Efforts
The Mayfield Fellowship had a wonderful visit at Walnut Grove Vocational Farm on June 15.  Walnut Grove Vocational Farm is part of the work of the DeKalb County Community Gardens. And the DeKalb County Community Gardens is one of hundreds of organizations that partner with the Northern Illinois Food Bank. Your monthly support of the Food Bank touches lives close by to us in DeKalb County. Food Bank gifts can be placed in the offering plate or the food bank box.  2017 contributions to the Food Bank through the end of May total $647.
In the next memo, there will be a report on this year's support of the Father's Day Offering for Adopt an Apartment in Rockford.
During July we participate in the UCC Christmas Fund as a Christmas in July project. There will be bulletin inserts and announcements from June, our Mission Coordinator, throughout the month with updated news from the Christmas Fund.
Flower Power Fall Bulbs
The catalogues have arrived, and Dawn will soon be letting you know about the timeline for ordering Flower Power bulbs for fall planting.
Thank you Phyllis and family for another wonderful afternoon on the Kish and at the farm on Sunday June 18.